Enquire now
Call us or write us on WhatsApp
Electric jaw crusher CR series
Small in size, big in performance
Electric jaw crusher for inert and natural aggregates.
Designed for crushing inert material from demolition and natural stone, rock, granite, slate, ceramics and glass.
Thanks to its size and its low weight, it is easily transportable from one site to another and can also reach sites located at high altitudes or on islands.
Advantages
Easily transportable
For small to medium construction sites
Re-use of crushed material on site
Elimination of aggregate disposal costs
Elimination of inert transport costs
Product insights
Output size adjustment
from 10 mm to 80 mm.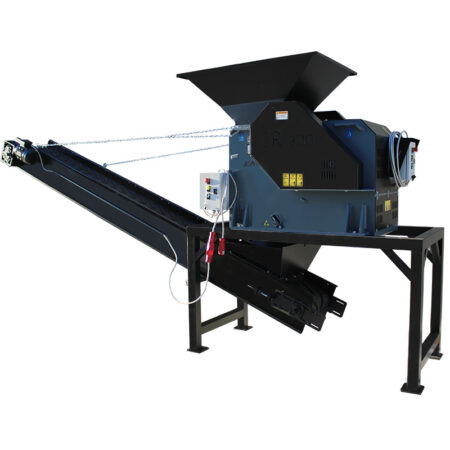 Power supply
380 V, 7.5 / 11 kw.
Jaw crusher
with crushing plates in Manganese 18% casting
Options
Conveyor belt kit
With herringbone rubber belt, length 4000 mm, for conveying crushed material in/out. Autonomous motor with its own control panel.
Magnetic separator for reinforced iron
Applied only on conveyor belt kits, it attracts the iron and makes it fall to the ground, away from the crushed material.
1-stage vibrating screen
One inclined stage, net of your choice, complete with an independent control panel kit.
2-stage vibrating screen
Two inclined stages, mesh of your choice, complete with independent control panel kit.
Customisable loading hopper
Fully customisable hopper according to customer requirements.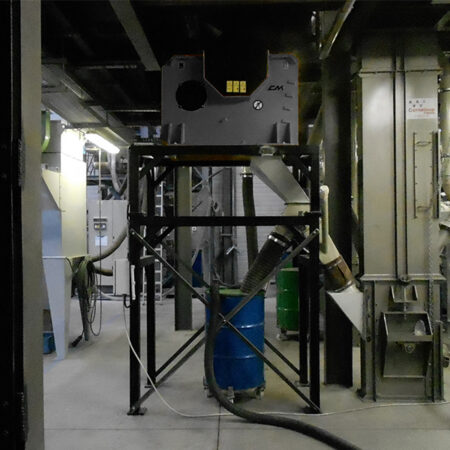 Customisable support
Fully customisable support according to customer requirements.
Motor with different voltages and tensions
(for non-EU countries).
Product images
Highlights
Electric motor
Three-phase, internal, weather and dust-protected
Support
Always included as standard with the electric crusher
Hopper
Always included as standard with the electric crusher
Video
Technical data
Model
Mouth size (mm)
Weight (kg)