Enquire now
Call us or write us on WhatsApp
Mixing bucket MIX series
Concrete at your fingertips
Mixing bucket for the production of concrete.
The mixing bucket MIX series has been designed to prepare concrete quickly and in any condition. It can be applied to all operating machines such as skid steer loaders, excavators, backhoe loaders, wheel loaders, telescopic handlers, and tractors thanks to the construction of couplings according to the specifications of the operating machine.
It prepares concrete in just three minutes, and models are available from 160 to 1700 litres.
Operating machines
Multiskid RC
Skid steer loader
Excavator
Backhoe loader
Telescopic handler
Wheel loader
Tractor
Advantages
Fast concrete
Concrete mixing by any means on the construction site
Save money with the possibility of preparing concrete according to your needs directly on site
Quick and easy maintenance
Product insights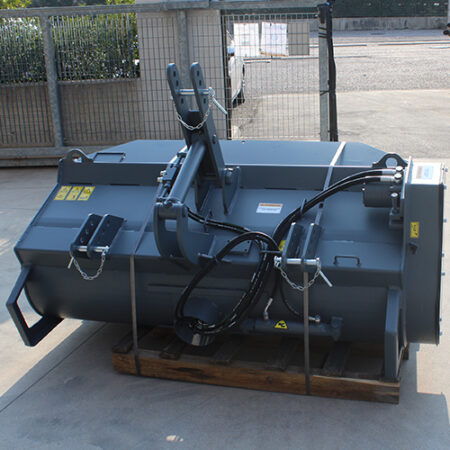 Pre-arrangement for tractor
Special system with leverage to facilitate loading and unloading on a farm tractor.
Pre-arrangement according to the operating machine
Realization of brackets for wheel loaders, excavators, and telescopic handlers.
Solenoid valve as standard
The solenoid valve for opening the mouth for discharge is supplied as standard.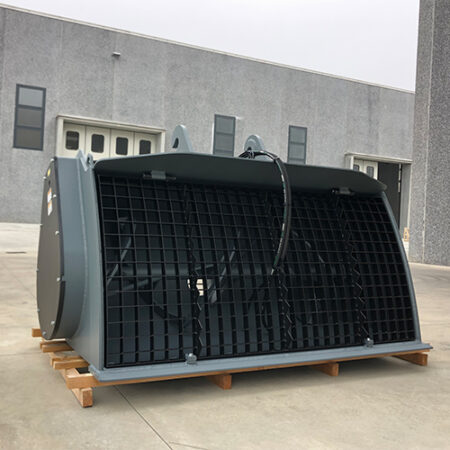 Wear-resistant material
Auger, shoulders, bottom and propeller made of wear-resistant material.
Options
Connector 8-14 poles 12 V
Interchangeable bolted cochlea
Designed for professionals, this option allows only the replacement of propellers.
Interchangeable bolted bottom
An option designed for professionals who use the mixing bucket daily.
Hydraulic grid opening
Opening by using two hydraulic pistons.
Product images
Highlights
Double internal support of motor shaft
Safeguards the motor from overloading the shaft
Protection grid
Hinged for easy opening for washing, with a bag-breaking saw
Chain transmission
Standard on all models, in MIX 1000 and MIX 1300 double hydraulic motor/double transmission
Grid opening
Hinged as standard, hydraulic is an option
Concrete discharge pipe
Supplied as standard, length 1500 mm
Technical data
Model
Operating machines
Max capacity (l)
Oil flow (l/min)
Weight (kg)
MIX 160
180
20/30
200
MIX 220
250
20/30
235
MIX 250
275
20/30
270
MIX 300
330
40/60
300
MIX 350
400
40/60
450
MIX 500
550
40/60
550
MIX 650
780
70/100
700
MIX 800
1050
70/100
800
MIX 1000
1350
100/130
950
MIX 1300
1600
100/130
1130