Enquire now
Call us or write us on WhatsApp
Wheel saw T series
High cutting force
Wheel saw for micro trenching suitable for skid steer loaders and Multiskid RC.
Designed for fitting on skid steer loaders, CM's excavator wheels are designed for predefined excavations on hard and compact surfaces (asphalt, concrete and rock). Cuts and small excavations, predefined section excavations, mini-trenching and micro-trenching for laying fibre optic cables. The safety of people and property is always guaranteed thanks to the total protection of the wheel at every working depth.
Operating machines
Multiskid RC
Skid steer loader
Advantages
High performance
High cutting force
Clean excavation
Fast maintenance
Product insights
Hydraulic depth adjustment
as standard.
Hydraulic shift
as standard.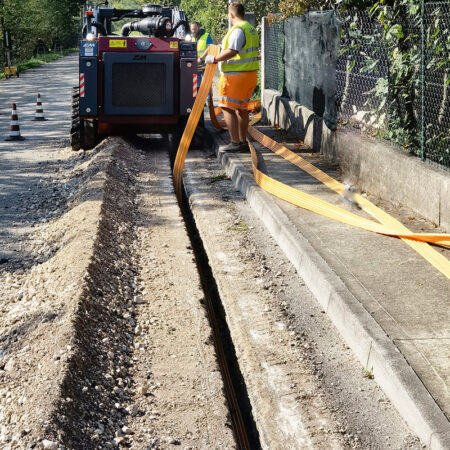 Trench width
Depending on the type of track to be made from a minimum of 50 mm to a maximum of 180 mm.
High cutting force
High cutting performance due to the motor in direct contact with the cutting wheel.
Product images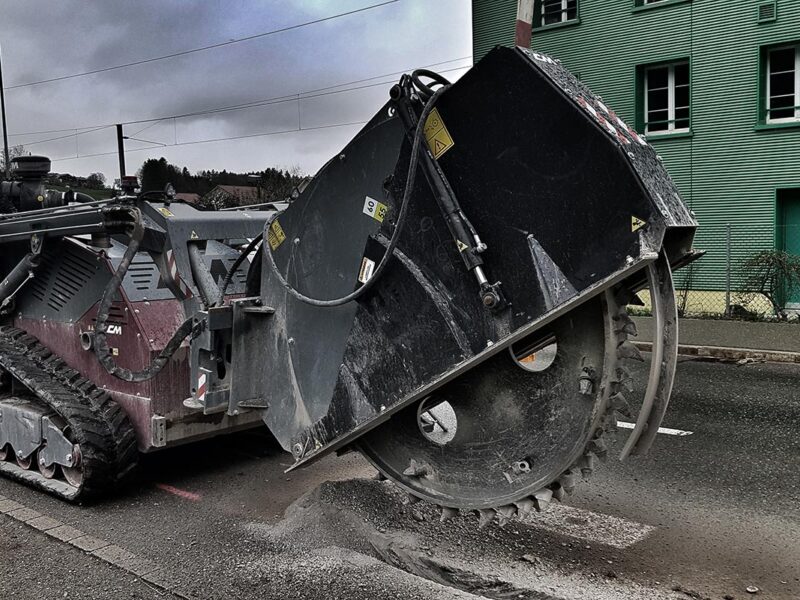 Highlights
Tool selection
Depending on the work to be carried out
Material evacuation
The excavated material is evacuated laterally, keeping the excavation clean
Connection for skid steer loader
always as standard
Technical data
Model
Operating machines
Max Trench depth (mm)
Oil Flow (l/min)
Weight (kg)
T 450
450
90/150
1000
T 600
600
100/150
1300